Extra Strength 5% Minoxidil Topical Solution
REGROWTH TREATMENT
An FDA-approved topical treatment, clinically-proven to help regrow hair in men. This formula has been proven to effectively promote hair regrowth and slow hair loss, at the vertex or crown of the head. When used as directed, it helps to reactivate the hair follicle to stimulate hair regrowth, and helps maintain thicker, fuller hair.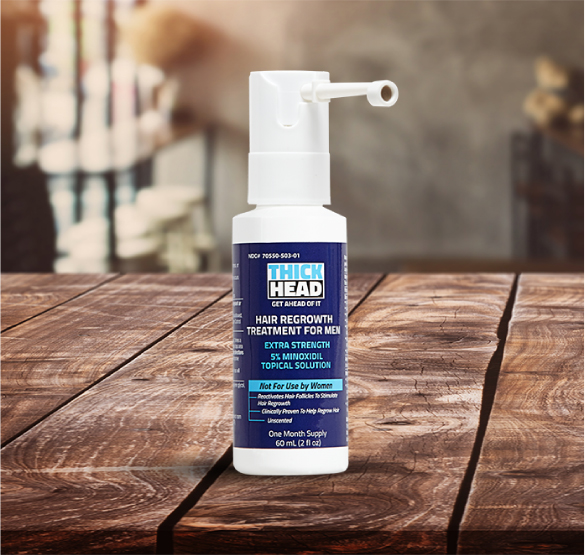 THICK HEAD Hair Regrowth Treatment for Men features an exclusive and patented sprayer that allows for the targeted delivery of the treatment to the affected areas, with no dripping or mess.

• Stimulates hair regrowth
• Helps maintain fuller, thicker hair
• Helps restore hair follicles

INSTRUCTIONS: Apply 1 ml (6 sprays), 2 times per day directly onto the scalp into the thinning/hair loss area(s).

VIEW INGREDIENTS